Our love for all things bitter naturally led us to highlight the artichoke in all its glory. Our Carciofo is made from a blend of 19 herbs and botanicals with neutral grain spirit from Buffalo, NY. We take fresh artichokes from the Central Valley in California and macerate them for 10 days alongside warm spices like cinnamon, allspice, and dandelion root. Lemon peel and bay leaf round out the blend that's sweetened with organic cane sugar.
Use for these classics:
Bitter Giuseppe
Carciofo Spritz



Details:
25% alc./vol
 $50, 750ml
And why not try these cocktails?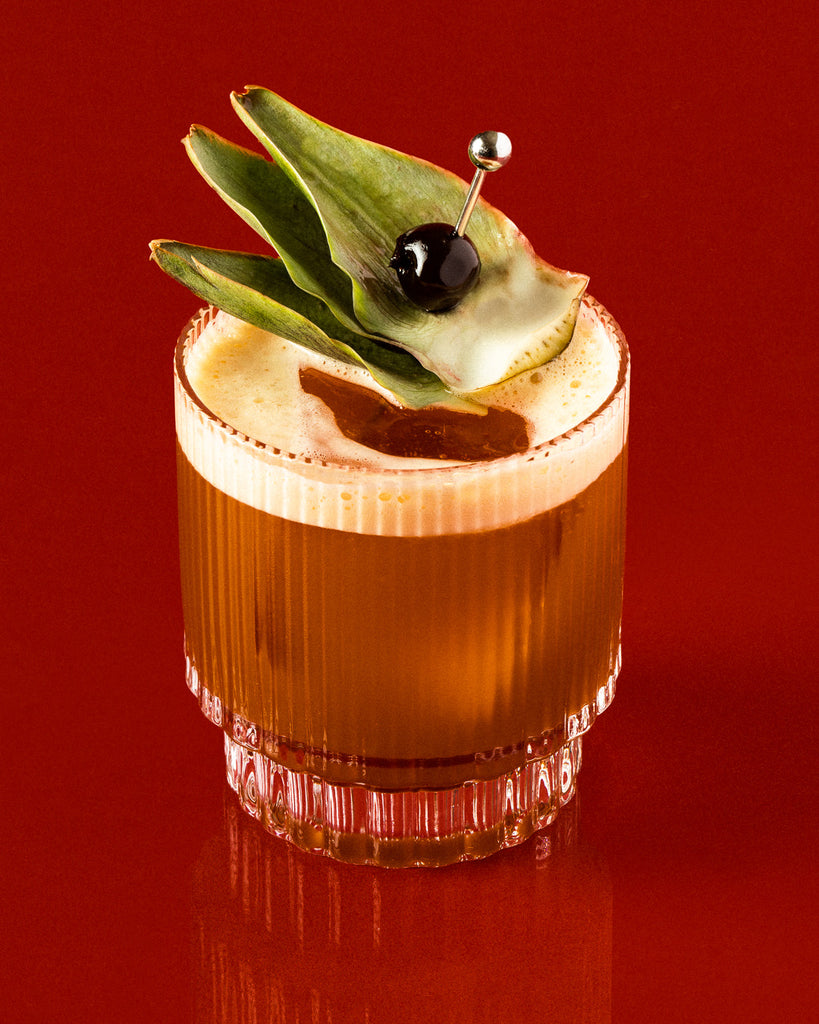 Captain Ron
Captain Ron
with

CARCIOFO
Ingredients:
1 1/2 oz Blackstrap Rum
3/4 oz Carciofo
1/2 oz agave syrup
1/2 oz lime

Directions:
Shake and serve on the rocks. Garnish with artichoke leaves and skewered cherry.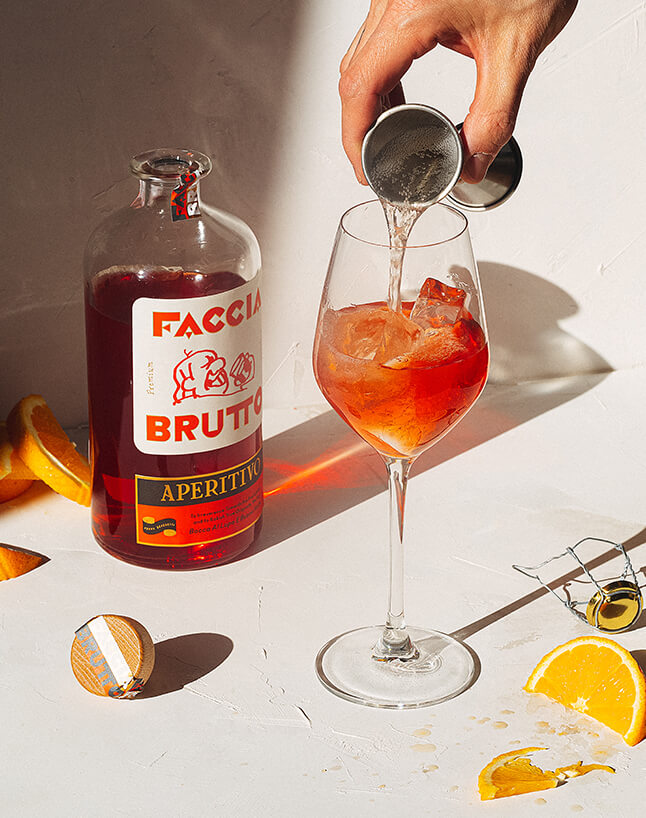 Late Afternoon Spritz
Late Afternoon Spritz
with

APERITIVO
Ingredients:
2oz Aperitivo
2oz sparkling wine or champagne
1oz sparkling water
orange twist

Directions:
Fill a glass with ice and top with Aperitivo, sparkling wine and water, mix gently and garnish with an orange twist.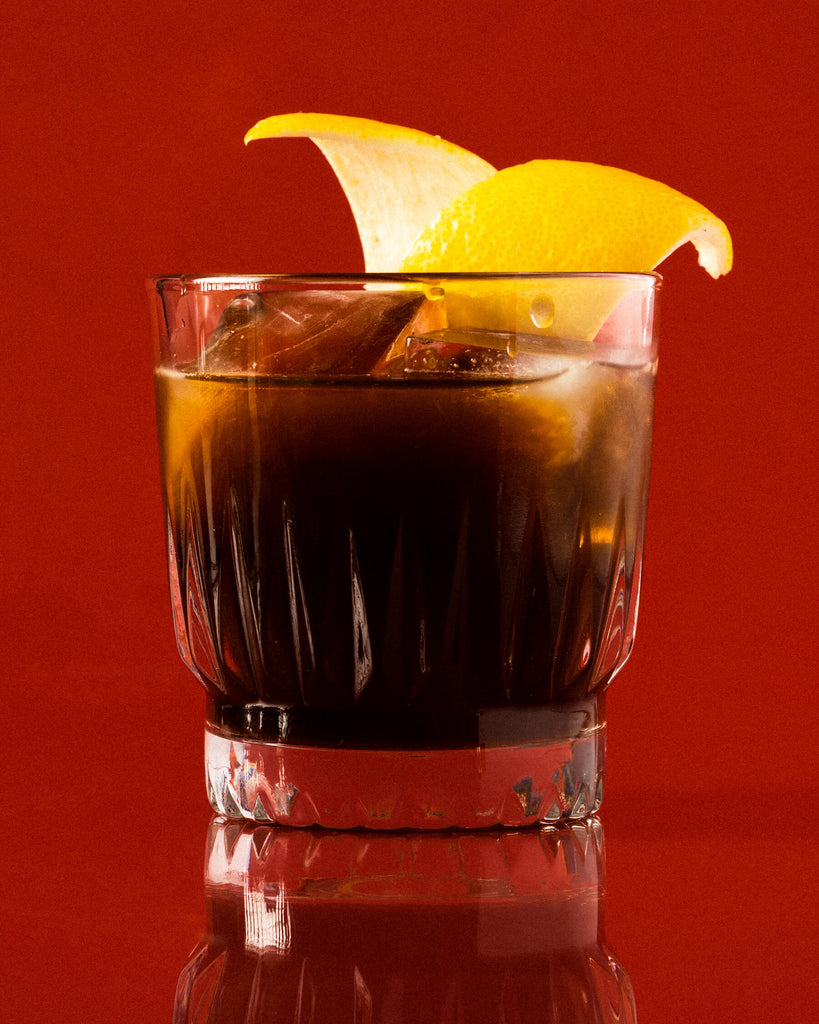 Bitter Giuseppe
Bitter Giuseppe
with

CARCIOFO
Ingredients:
2 oz Carciofo
1 oz Sweet Vermouth
1/4 oz lemon juice
6 dashes orange bitters

Directions:
Stir, and serve on the rocks with a lemon twist.