Centerbe Faccia Brutto is our take on a European herbal liqueur that is both refreshing and delicious. We use a number of fresh and dried herbs in our blend and macerate them in non-GMO neutral grain spirit. The dried botanicals like lemon balm, anise hyssop, nettles and coriander are macerated for a full week, while the fresh herbs like parsley, tarragon, bay leaves and marjoram are left overnight to preserve color and freshness. The resulting tincture is proofed down and sweetened with organic cane sugar and bottled at a rousing 45% abv.
Use for these classics:
Bijou
Naked and Famous



Details:
45% alc./vol
 $45, 750ml
And why not try these cocktails?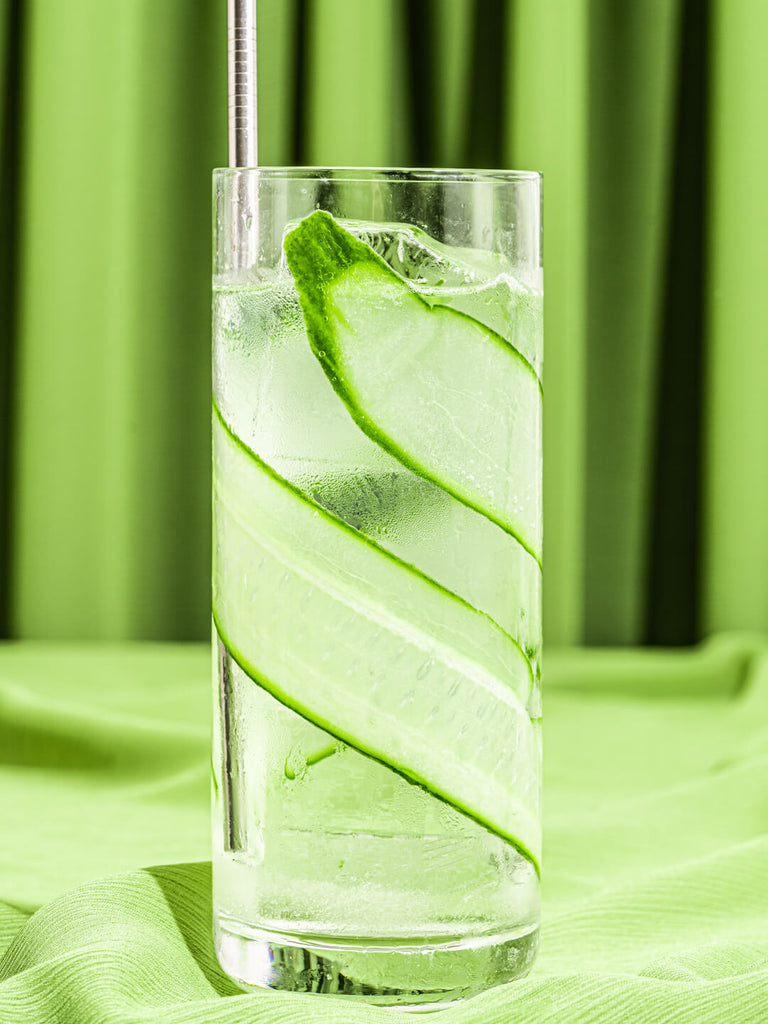 Erbetta Tonic
Erbetta Tonic
with

CENTERBE
Ingredients:
1/4 oz lime juice
1 1/4 oz Hendrick's Gin
1/2 oz Centerbe
1/4 oz Svol Aquavit
10 drops saline

Directions:
Add ice to a highball glass, fill approx. halfway with cucumber tonic, then lime, then spirits, and top with more tonic if necessary.
Recipe courtesy of Stacey Swensen at Lodi restaurant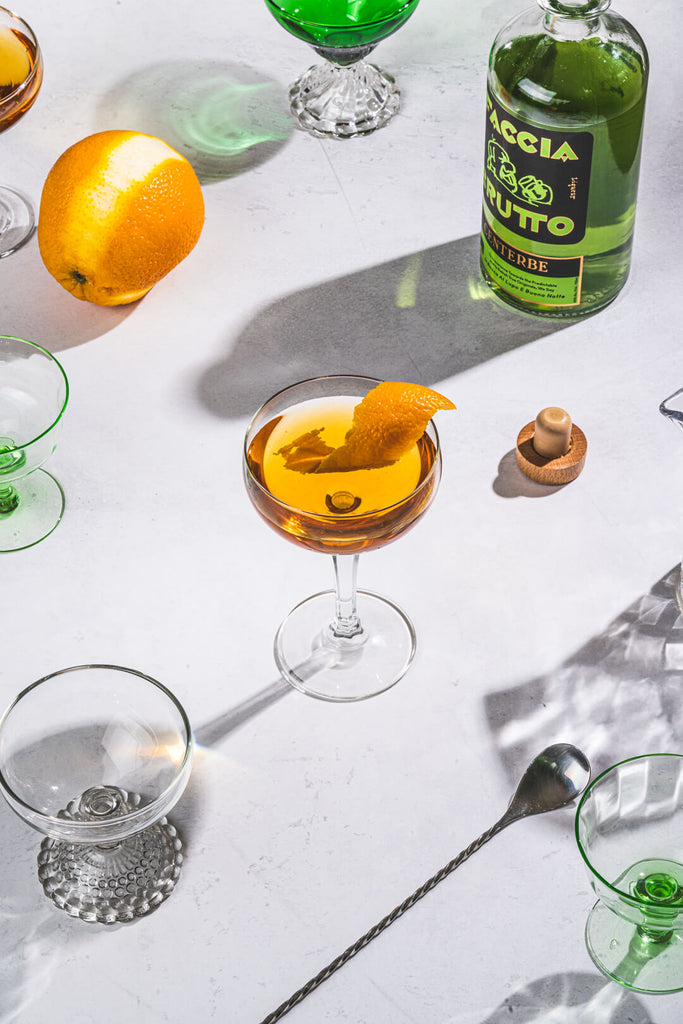 Bijou
Bijou
with

CENTERBE
Ingredients:
1 1/2 oz gin 1 oz sweet vermouth
3/4 oz Centerbe
2 dashes orange bitters

Directions:
Add all ingredients into a mixing glass with ice and stir until well-chilled. Strain into a chilled Nick & Nora or coupe glass.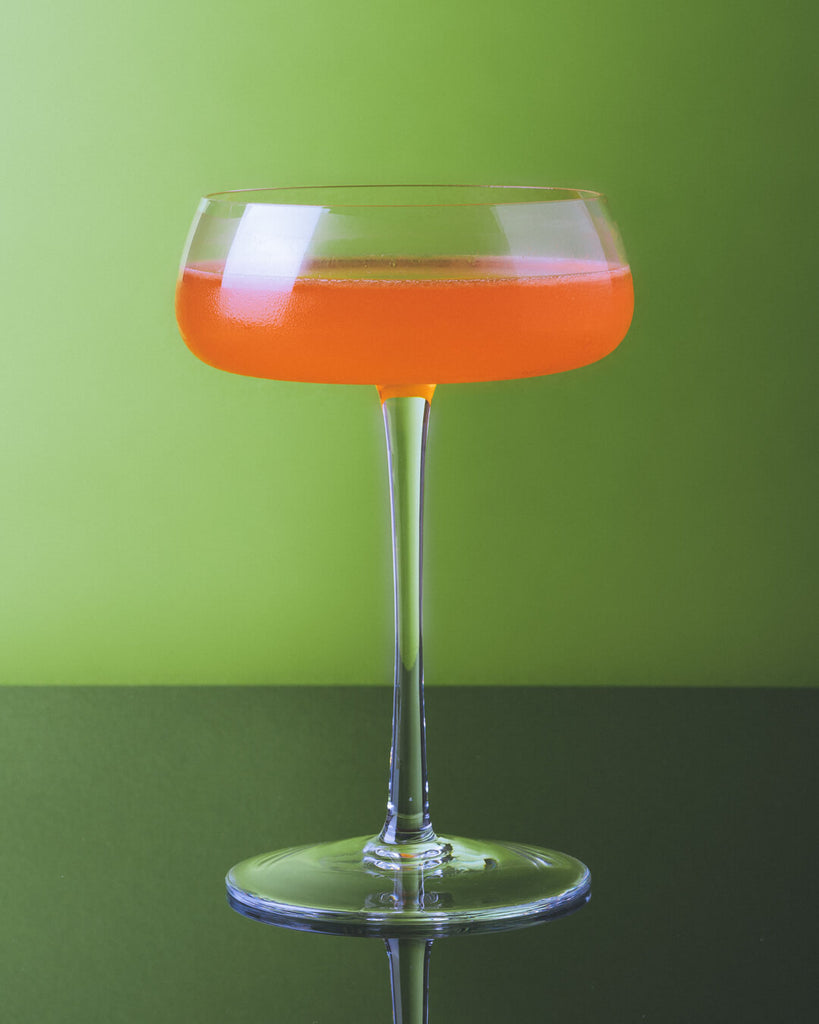 Naked And Famous
Naked And Famous
with

CENTERBE
Ingredients:
3/4 oz mezcal
3/4 oz Centerbe
3/4 oz Aperitivo
3/4 oz lime juice

Directions:
Add all ingredients to a cocktail shaker. Add ice, cover, and shake well. Strain into a coupe glass.